Top Notch Hand Wash

​​An Eco-Friendly Hand Wash Designed To Conserve Water And Reduce Dry Time​
​
​​• Two Bucket Hand Wash
​• Acid-Free Wheel Wash
​• Bio-degradable Shampoo
​• Tire Dressing
​• Chamois Hand Dried Exterior
​• Clean Windows​

​S $12 M $15 L $17
​
Top Notch Express

Freshen Up Your Vehicle - Inside & Out​
​​
​• Top Notch Hand Wash
​• Light Interior Cleaning
​• Air Blow Crevices
​• Vacuum Interior
​• Vacuum Trunk
​• Wipe Down Jambs
• Clean Windows & Mirrors
​


S $30 M $35 L $40


​
Top Notch Express + Wax

A Fresh Interior Combined with A Revitalizing And Conditioning Wax that Will Enhance The Luster And Appearance Of Your Vehicles Paint Finish
​
​•Top Notch Express
​• Premium Carnauba Hand Wax Application Seals And Protects Your Vehicles Finish For Up To 6 Months
​
S $60 M $65 L $70
​​
Top Notch Express + Wax + Clay
​
​A Fresh Interior Combined with a Wax & Clay Bar Treatment Will Leave Your Paint Finish Sparkling and feeling "Smooth as Silk"
​
​•Top Notch Express Detail
​• Specially Formulated Clay Bar Removes Bonded Contaminants Such As Road Grime, Roughness, Bug Residue And Tree Sap
​• Premium Carnauba Hand Wax Application
​
S $80 M $90 L $100










Exterior Detail
​
​Restores A Neglected Or Damaged Paint Finish To A Smooth, Durable, Brilliant Gloss. Our Name And Reputation Is Built On This Service
​
• Top Notch Hand Wash
​• Clay Bar Exterior
​• Buff & Polish Exterior
​• Micro-Finishing Compound
​• Premium Carnauba Hand Wax
​• Machine Glaze
​• Renew Exterior Trim
​• Chrome Polished
​• Clean Wheel Wells
​• Dress Tires
​• Wipe Down Door Jambs
​• Clean Windows & Mirrors
​


Starting at …

S $100 M $110 L $120


​
Interior Detail

​​Completely Rejuvenates Your Interior. The Result Is A Spotless, Fresh Interior That Looks And Smells New

​​• Top Notch Hand Wash
​​• Meticulous Interior Detail
​• Full Interior Vacuum
​• Air Blow Crevices
​• Carpet Extraction/Shampoo
​• Seat Extraction/Shampoo
​• Remove Interior Stains
​• Clean Leather /Vinyl
​• Clean & Vacuum Trunk
​• Wipe Down Door Jambs
​• Clean Windows & Mirrors
​


Starting at…

S $100 M $110 L $120


​
Top Notch Detail
​
​The Ultimate In Vehicle Restoration And Protection. Cares For, Restores, And Protects Every Square Inch Of Your Vehicle In An Estimated 5-6 Hours – Our Best Value!

​​• Top Notch Exterior
​• Top Notch Interior
​


Starting at…
S $150 M $160 L $180

​
Ozone Treatment

​​A chemical-free, color-less gas released into your vehicle to eliminate and destory odors from food, smoke, bacteria, mold & mil-dew.

​​
$49 per hour with two hour minimum
​
Headlight Restoration

​​A process which safely restores clarity to cloudy, oxidized, yellowed and lightly scratched lenses

​​
$65
​
Paintless Dent Removal
​​Removes door dings and dents from all vehicle models

​​
Free Quote
​
3M Clear Bra Installation

​​This invisible paint protection film protects the finish of your vehicle from bug acids, rocks, scratches stains and so much more

​​
Free Quote
​
Wet Sanding
​​A specialized service to remove deep scratches, water spots and below surface
damages such as swirl marks, oxidation and stains and/or blemishes



$40 per panel​

A La Carte
​

Window Cleaning…………............

$5


​Interior Vacuum………………........

$10


​Carpet Extraction……………..........

$25


​Seat Extraction………...……...........

$30


​Premium Carnauba Hand Wax.....$30+
​Paint Sealant……………….……….

$40+

Motorcycles……………......... Free Quote


Pet Hair Removal..............................

$25+





​​​​​

​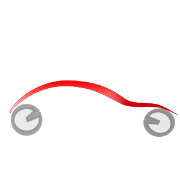 *PRICING IS SUBJECT TO CHANGE UPON INSPECTION OF YOUR VEHICLE. ADDITIONAL CHARGES FOR EXCESSIVE PET HAIR REMOVAL/STAINS/SOIL/OXIDATION/SCRATCHES/ETC WILL BE APPLIED IF NECESSARY.




​VEHICLE SIZING GUIDE


​​​​​​​​​​​​​​​
​​​​​​

S

2 or 4 Door Sedan Or Hatchback


M

2 Row SUV Or 2 Door Truck


L

3 Row SUV, Minivan Or 4 Door Truck
​​
​© 2014 All rights rese
rved. Top Notch Auto Detailing LLC • 1184 Warwick Avenue, Warwick, RI 02888 • 401.226.1103

Gift Certificates Available ​At
​1184 Warwick Avenue
Warwick, RI 02888​